Watch a CMP Production!
CMP is so fortunate to have these amazing productions currently on-air. So sit back, relax and indulge in one of these exciting shows!
Here's what to watch and when!
Mondays
We've got your Mondays covered with your choice of two crime shows! On Crime and Investigation (channel 170) at 8PM we've got Crimes Uncovered, a powerful, emotional and thought–provoking 13-part docu-drama crime series, based on true-life South African crimes!
OR if you prefer a straight-up Drama, tune into Mzansi Magic (channel 161) at 8PM and check out one of our supervising productions, Impilo: The Scam produced by A Tribe Called Story – we promise you won't be disappointed!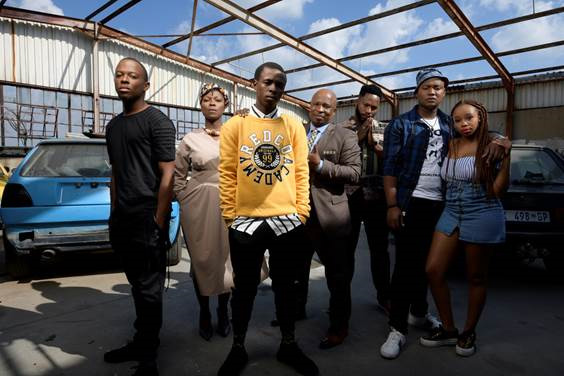 Fridays
Fridays are a mixture of fun and drama! Starting with the second season of our variety show Red Cake – Not the cooking show! With New host Celeste Ntuli, Red Cake serves up conversation and games played along to the tunes of Zwai Bala and DJ Harrison Crump. With performances from some of your favourite celebs, you won't want to miss Red Cake every Friday night at 7PM on SABC 2!
Click here to catch up on all the episodes.
Then you can switch over to 1 Magic (channel 103) and tune into our brand new drama-series Grassroots! Following the story of 2 boys from rural Eastern Cape, Grassroots drops us into a world of rivalry and family secrets all while putting an emphasis on transformational issues facing our country as a whole. This story is sure to touch the heart of every viewer!
Full episodes available on Showmax!
Coming soon
Another one of our supervising productions, iThemba, (airing on the 5th of October on 1 Magic and the 7th of October on Mzansi Magic) follows the story of a woman who joins a cult in an attempt to find her missing sister!
So take your pick of one of these thrilling shows and watch this space for more exciting content from the CMP team!
#MakingMagic #TeamCMP