CMP Wins An International Award!
We are so excited to announce that Clive Morris Productions has won a Hollywood Music in Media Award for Best Independent Music Video. The video "Shape of You" was produced for Grammy award winning flutist Wouter Kellerman and the Ndlovu Youth Choir.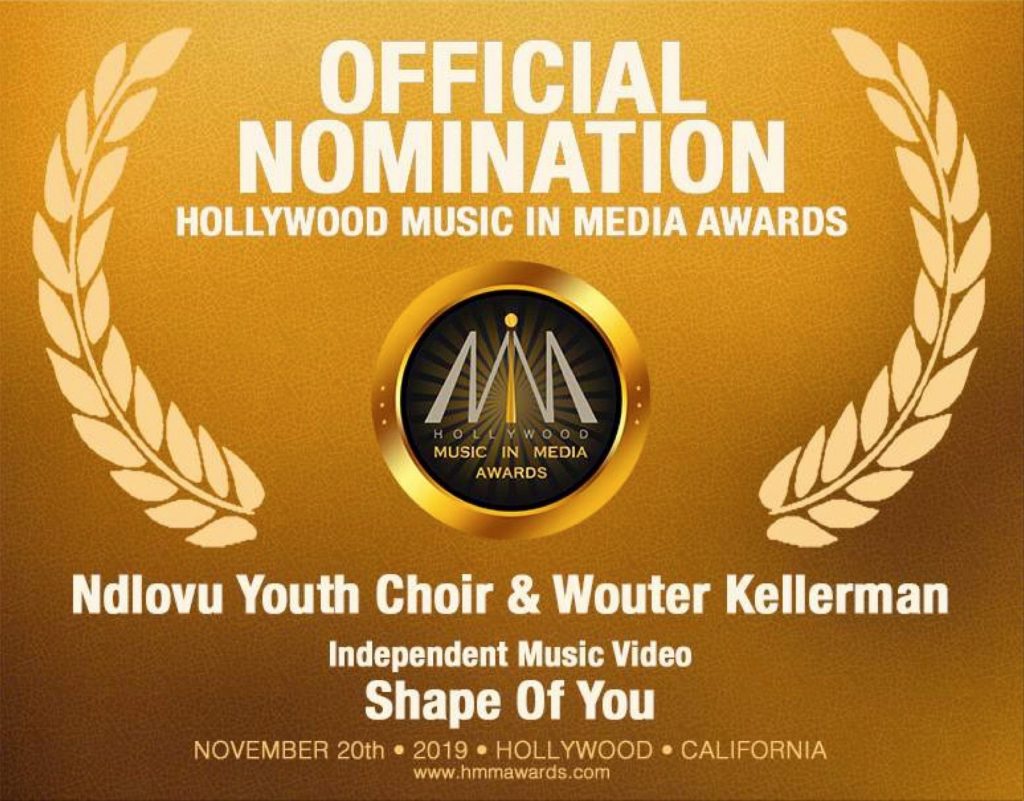 The ceremony for the Hollywood Music in Media Awards took place at The Avalon in Hollywood, California, on 20 November 2019
The "Shape of You" cover, originally released by UK Artist Ed Sheeran, was produced by CMP Producer Sian Clark with DOP Daniel Black. The music video has garnered over 4.5 Million YouTube views!
You can watch the video here.
Subsequent to the music video award, The Ndlovu Youth Choir made waves on popular reality competition show, America's Got Talent where they got through to the semi-finals. The choir have been making South Africa proud ever since.
CMP are so thrilled to have been a part of their incredible journey!
We would like to congratulate Wouter Kellerman, Tholsi Pillay as well as the Ndlovu Youth Choir on this exceptional accomplishment!